Give your views on access to speech and language therapy
---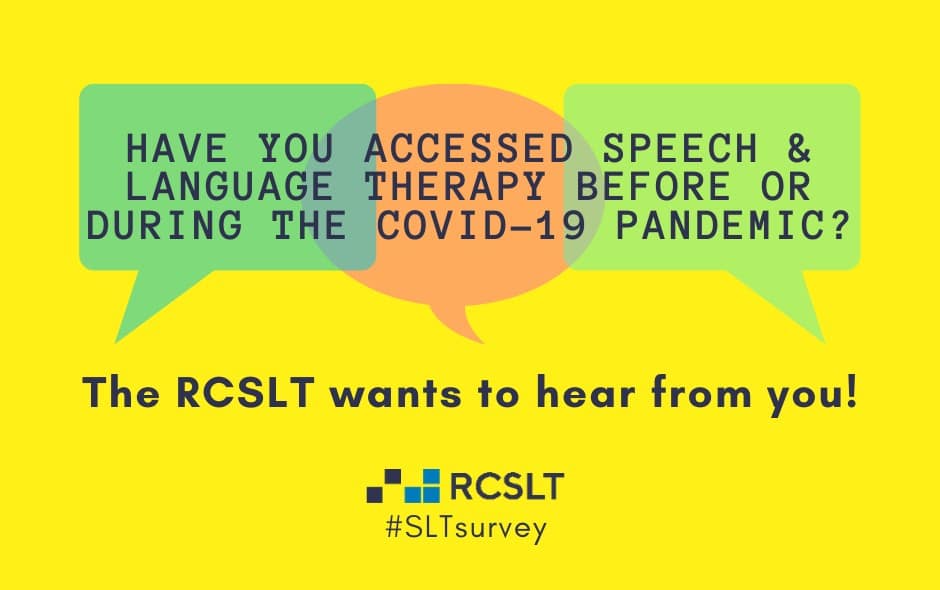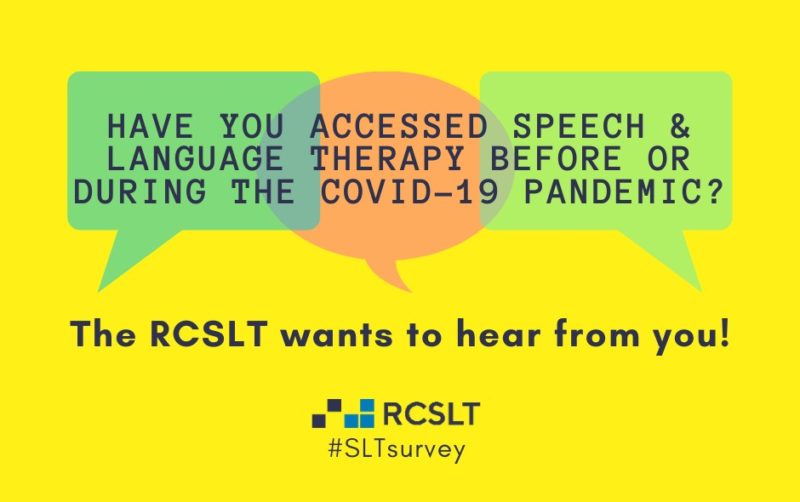 The Royal College of Speech and Language Therapists wants to find out how the COVID-19 pandemic and the UK-wide lockdown (March-June 2020) has affected people's access to speech and language therapy.
They've designed a survey to help understand the issue better and want to hear about everyone's experiences, whether you're a parent, carer or professional.
The survey is available in a range of formats, and the plan is to use the results to make the case for more speech and language therapy support – so it would be great if you could find the time to put your opinions forward.
Thank you!