Devon Youth Parliament to host litter picking week
---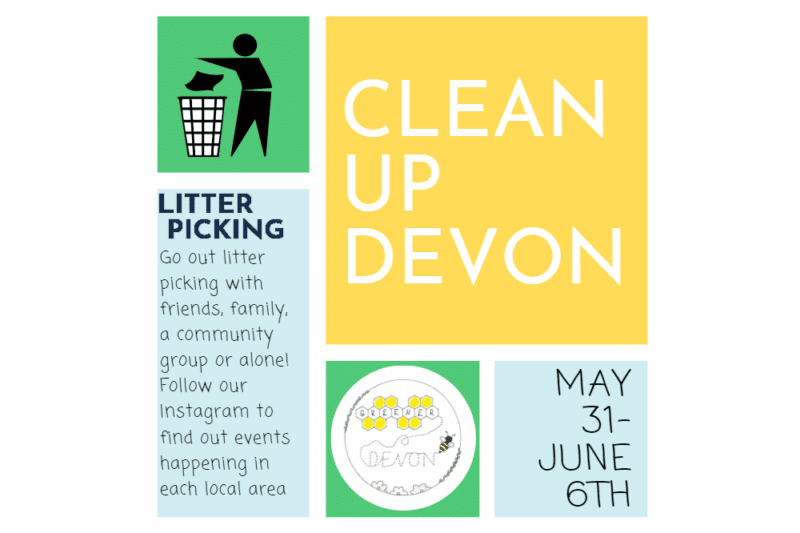 As a part of their Greener Devon campaign, Devon Youth Parliament are hosting a countywide litter picking week during the upcoming May half term holiday.
The week-long event – called 'Clean Up Devon' – aims to encourage young people to get out and help to clear up their communities from litter. Young people across Devon are being encouraged to take part in this exciting week – which is taking place from 31 May to 6 June, although litter picks can happen later than this if that is easier for your group.
To get involved, simply form a group and go out and start litter picking. Be sure to take some photos before, during and after your pick so that we can see your good work! You can send any pictures to Greener Devon's social media (Instagram and Twitter) or email greenerdevon@gmail.com.
The team have put together a full information pack for how to conduct your litter pick. This includes a student guide, an information pack for community groups and a flyer to promote the event. Additionally, check out the Greener Devon Instagram page to find events happening your local area and some top tips and activities to make your litter pick even more interesting.
Be aware that you need to have rubbish collection in place before you start litter picking or beach cleaning. Details of how to do this in your area are available here.
If you have any further questions, please get in touch through the Greener Devon social media channels or via the email given above. We can't wait to see how you help the planet this May!