Give us your views about mental health services in Devon
---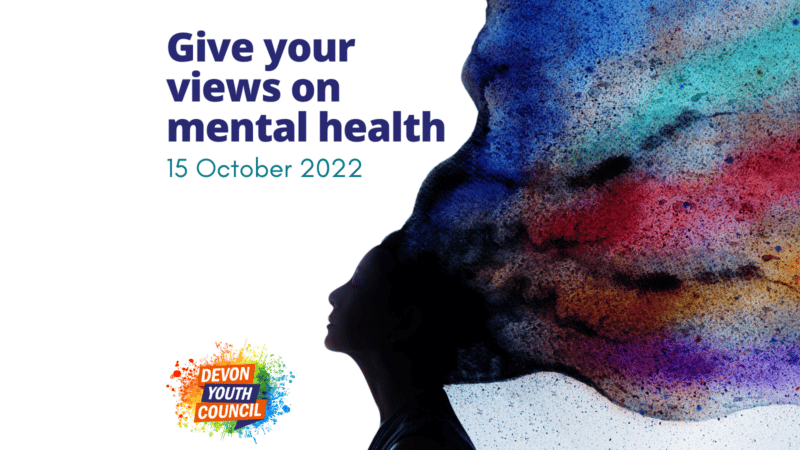 On Saturday 15 October, our Devon Youth Council network will be hosting a Youth Voice Saturday on mental health. The event will see young people meet with senior decision makers to have their say about mental wellbeing and the services on offer here in Devon.
Young people have told us that this is the number one topic that they want to speak out about, so we want to make sure that our Youth Council network are truly representative of Devon's young people.
If you know a young person who would like to share their views on the current support or education available for mental health and wellbeing issues, we would like to hear from them! Similarly, we would like to know the thoughts of any young person who is accessing or trying to access a certain type of therapy.
Young people can give their views safely and anonymously here.
Any young people who would like to take part in the day itself need to meet with the participation team before the event. To do so, please email participation@devon.gov.uk and ask to speak to a member of the team. Alternatively, sign up to the Devon Youth Council network well in advance of the event.