---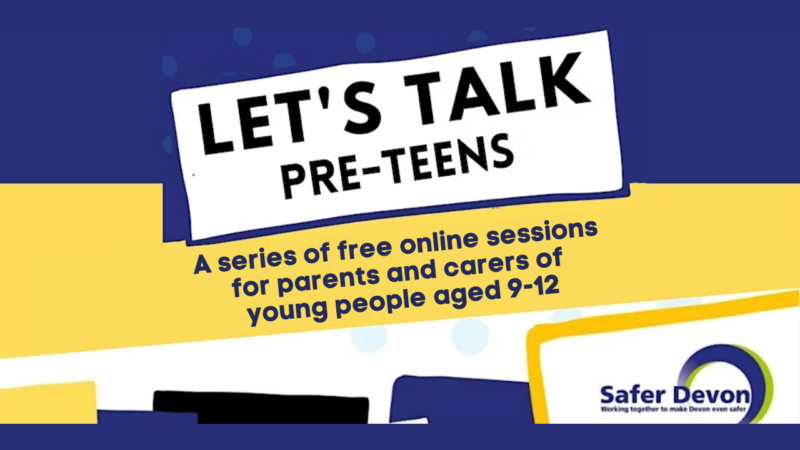 Have you got a 9-12 year old? You can join an online session for a chat about some of the challenges young people are facing today, and find out what tools you can use to support them.
As a result of the resounding success of the Let's Talk Teenagers programme, the South Devon and Dartmoor Community Safety Partnership have been working with a wide range of partners to produce a toolkit to support parents of pre-teens (9-12 year olds).
We know that parenting can be really difficult, especially in such challenging times. That where the Let's Talk programme can help; it is designed to increase parent and carers knowledge around the key risks whilst giving simple tools and techniques to help them support their child.
There are three Let's Talk Pre-Teens events coming up in January, and all of them are free! The sessions start at 7pm and are 90 minutes long (see below for more details about dates and topics)
You can book your ticket via the Eventbrite website.
---
Let's Talk Pre-Teens session details
Tuesday 17 January 2023
Biology
Difficult emotions
Substance misuse
Tuesday 24 January 2023
Relationships
Exploitation
Pornography
Societal Stereotypes
Tuesday 31 January 2023
Physical risks
Safety planning
Mental health
Self-care