A message from our new Chief Officer for Children's Services
---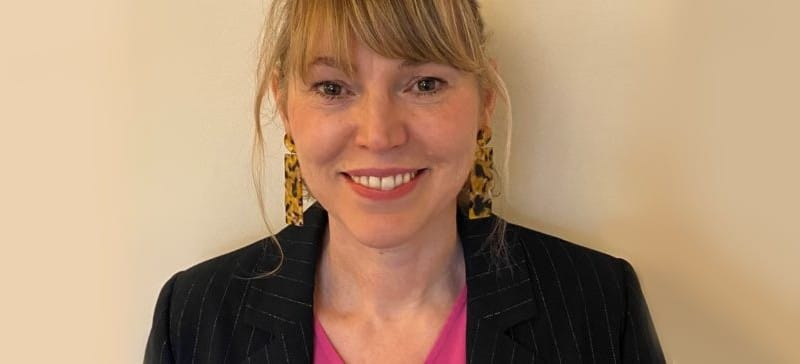 Last week we welcomed Melissa Caslake, Devon County Council's new Chief Officer for Children's Services. And following her first week in post, Melissa shared the following message for Children's Services staff and partners.
---
Dear All,
I am writing to you to introduce myself as the new Chief Officer (DCS) of Children's Services.
I am delighted to be joining Devon County Council as the Chief Officer for Children's Services. I know that a great deal of hard work is underway in implementing Devon's plans for the future, and I am really looking forward to contributing to that and working with you all to secure the best outcomes for Devon's children.
Last week I had the privilege of being at the Improvement Partnership where staff and a parent jointly presented some of the work that they had done together. This was a powerful and humbling reminder of what families can achieve with the right support. Much progress has been made already, and I look forward to seeing more of the great work across the full spectrum of partnership work supporting our children in Devon.
I have met with my senior team and know that everyone is working hard to respond effectively to the challenges of COVID-19. The pandemic has had a big impact on everyone, and I want to thank all our partners for the huge efforts made to support children, young people and families over the past year.
The national vaccination programme is now underway, of course, and I would encourage everyone on the front line to take up opportunities offered for vaccinations. I am also really pleased that all foster carers, and others caring for clinically vulnerable children, will be offered a priority appointment for vaccination.
From my time in post so far, I know that we have many existing strengths here in Devon and that we are all being well supported by partners, colleagues and our elected members. We will build on this solid base to deliver against some significant priorities, including Social Care, SEND transformation and the Best Start in Life.
I am proud to have this opportunity to lead this work, and I am looking forward to meeting more of you over the next weeks and months. Together, we will continue to work collaboratively to get the best outcomes for the children we collectively serve.
Thank you for your commitment and support for all our children.
With very best wishes,
Melissa Caslake
Chief Officer for Children's Services (Devon County Council)