Parents Childcare Survey Spring 2022
---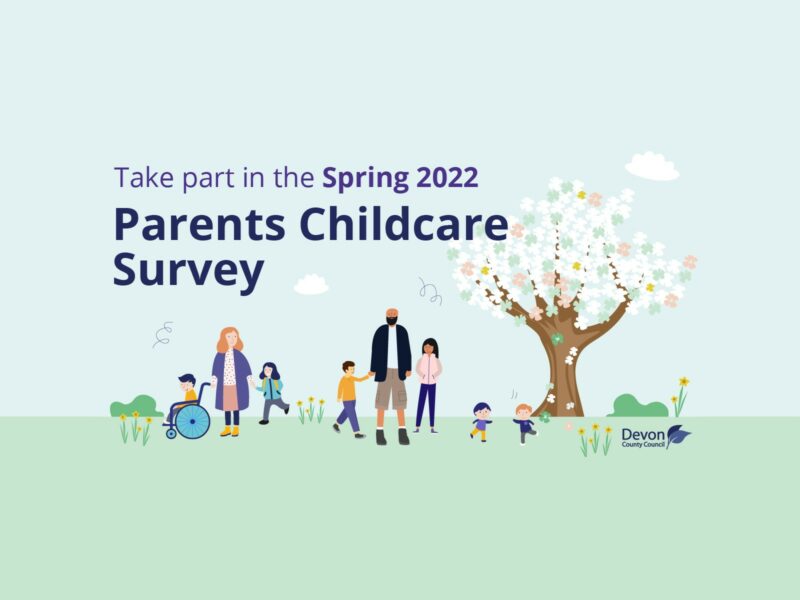 Calling all parents living or working in Devon. We need your help!
Whether you use childcare or not, your voice counts. Devon County Council's early years team has put together a short survey to help us make sure there is enough high-quality, affordable childcare to enable parents and carers to work or train.
If you'd like to give your opinions, you can access the survey here.