Record number of foster carers recruited
---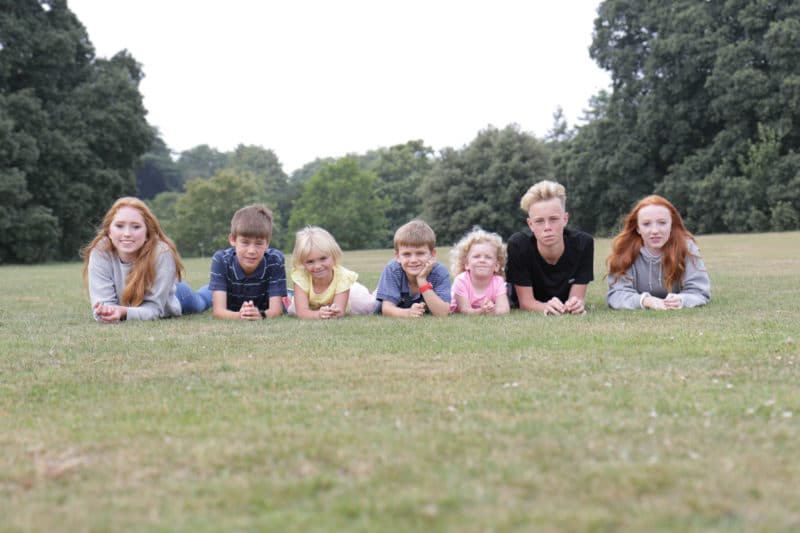 A record number of families in Devon have signed up to provide safe, caring homes for the 700 plus children and young people in Devon who are not able to live with their birth families.
Following a massive recruitment drive over the past two years, Devon County Council's fostering service, Fostering Devon, has approved 40* new fostering households to help look after the county's most vulnerable children and young people.
Cllr James McInnes, Devon County Council's Cabinet Member for Children's Services, said:
"Nationally the number of children being taken into the care of local authorities has reached a 10-year high, and the situation in Devon reflects this.

"706 children were in our care in May 2018. That rose to 739 children by December last year and now that number stands at 750.

"With nearly three in every four looked-after children accommodated in foster families, we needed more people to come forward to help.

"Our Fostering Devon team have worked hard to recruit these new families, and although the numbers might not appear spectacular, in the context of a national shortage of foster carers and competition from private fostering agencies, it is a great achievement.

"There's still a long way to go until we have a sufficient number of foster carers to meet the needs of all of Devon's looked after children, but this milestone shows that we are on the way to building a service with carers of the highest quality."
Daniel and Lee are one of Devon's new fostering families. They said:
"We spotted Fostering Devon's campaign on Facebook, and it appealed because it's a not for profit organisation, which in my mind means they put the needs of the children at the very heart of what they do.

"There are lots of stories online about carers who don't feel supported or see their supervising social worker for weeks on end, but it's not at all like that with Fostering Devon. The support is fantastic, and there's plenty of it!

"The most rewarding part is feeling like we're doing something that can really make a positive difference to a child's life. Our boy often says, "I love living here", and you can't help but smile!

"To anyone considering foster, make that call to Fostering Devon! It's easy to sit back and say stuff like "I wonder if we could do that", or "wouldn't it be a lovely thing to do". The assessment team are fantastic at giving you all the information you need to be able to make an informed decision about if fostering would be a good fit for you, and your family."
Russell and Anne brought up their family of four daughters and now have ten grandchildren. They felt they still had something to offer so got in touch with Fostering Devon after watching a TV programme about the lack of services for children leaving care. They said:
"We weren't sure what to expect but feeling that we've had the opportunity to add something that has mattered to the life of the child entrusted to our care is a real privilege."
Vickie is a child and parent foster carer, supporting those with parenting difficulties by working with them and a team of staff to help improve their skills.  She said:
"The last few months have been a huge learning curve but seeing the baby in my care now thriving has made it all worthwhile. I cannot express enough how rewarding it has been to see her develop and respond to me, knowing that I have helped give her the best possible start in her life.

"The training and support Fostering Devon provide is excellent. My supervising social worker is constantly in touch, sometimes simply to ask if I'm OK. The other foster carers within the Fostering Devon network have also been extremely supportive."
Fostering can be for as little as a few weeks or a few months until a child is able to return home to their family or longer term until a child grows up and is able to move on to independence.
Foster carers can be single or couples; with or without children; retired, unemployed or working.
What matters most is that potential carers have time, space, commitment, patience, a caring nature and skills to work with children and their families.
Devon County Council is still looking for people like you to join their Fostering Devon service. There are children and young people up to the age of 18 in the care of the local authority who would benefit enormously from foster care, for a short time or for longer.
If you'd like a no obligations chat to find out more, call 0345 155 1077. Or visit the Fostering Devon website, watch the short film and download a copy of the introductory booklet.
(*40 new households, equating to 67 individual foster carers and 60 new placements).