Restorative Practice Early Help pilot scheme
---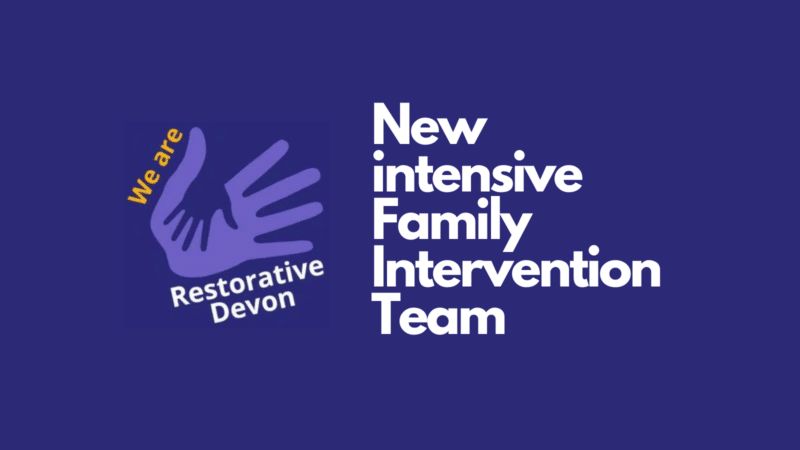 We want to let you know about a pilot that's being running in the Mid and East locality to test out a different way of working that responds to the increased levels of need for families.
The Devon County Council project builds on existing good practice in early help and aims to support closer working relationships between social care and early help – who have worked together to co-design the approach within a shared restorative framework. The purpose of the pilot is to test the impact of an intensive model which delivers benefits for our children and families with a quick response and intensive intervention model.
It is recognised that for some families and professionals, where there are emerging complex early help needs, there is a need to offer a tenacious approach that supports a diversion from statutory services – this is a key goal for the project. The project will take referrals directly from the MASH, as well as stepping families across from the Initial Response Teams.
The pilot will run for six months from now until the middle of May 2022. It will run out of one locality (Mid and East) so that this new approach and its benefits for children and families can be tested.
The pilot will see the new intensive Family Intervention Team (i-FIT) deliver early help in a different way. The team will collaborate towards a goal of a time-limited, twelve-week intervention period, with scope to work across a longer period where a family might need more sustainable support for change. The pilot will be consent-based and will see the team listening to the voices of children and their families to help them to find the best solutions based on their strengths.
Families will access the pilot through existing processes and the priority for this intervention will be given to vulnerable families where there are the following indicators:
concerns regarding neglect
emerging mental health difficulties
domestic abuse
emerging parental alcohol and substance misuse
children missing education
This project will contact those directly involved to evaluate the impact of the approach to gather learning that will provide a basis to support thinking about models of supporting families in the future.
If you're a professional, you don't need to do anything differently at the moment, but we wanted to share this exciting news.
For more information, please contact Jacqui Simms Jacqueline.Sims@devon.gov.uk or Debbie Raymond Debbie.X.Raymond@devon.gov.uk.