SaFest 2021 – virtual safeguarding festival
---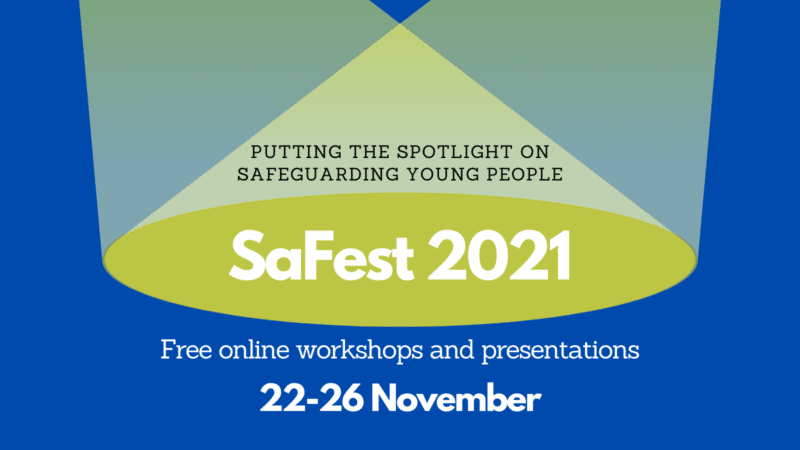 A fantastic virtual safeguarding festival is taking place later this month, with a number of fantastic keynote speeches and workshops on offer.
After an extremely successful event last year, we are delighted to announce that SaFest – Devon's Virtual Safeguarding Festival – will be back for a second year and will take place during the week of 22-26 November 2021.
The conference is free and is designed to facilitate professional networking and the sharing of good practice, all while taking a look at the latest research about working with young people in any safeguarding capacity.
We are fortunate to have keynote addresses from eminent national and international professional leads and researchers, as well as workshops facilitated by experienced colleagues across the professional spectrum. A full schedule of events is available here.
Safest is a virtual event facilitated by the Devon SCP and is open to colleagues across the professional network.
Although bookings are now closed, feel free to join us for other sessions that you may not have booked. To do so, please see the full schedule of events, which includes Microsoft Teams links to each of the individual speeches and workshops. And also feel free to pass the schedule onto friends and colleagues so that they can join us too.