SEND Short Break activities – Summer 2022
---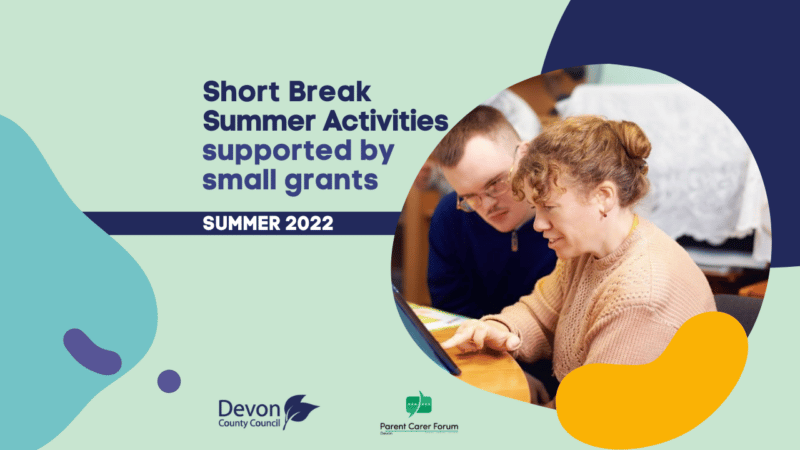 We have heard that holidays are often difficult for families and that more information is needed about the choices available to support. We've taken this on board and, thanks to the small grant scheme, are pleased to say that there are lots of activities available this summer.
The Devon County Council small grants scheme enables organisations to apply for grants of up to £5,000 to support them to offer activities during the holidays (and at other times too). And we've compiled a list of all the different providers and activities that small grants are supporting with funding – you can find details of all the activities taking place this summer here.
This offer has been created in partnership with the Parent Carer Forum Devon (PCFD), and we hope this will make a difference for you.