Sign up to our direct payments focus group
---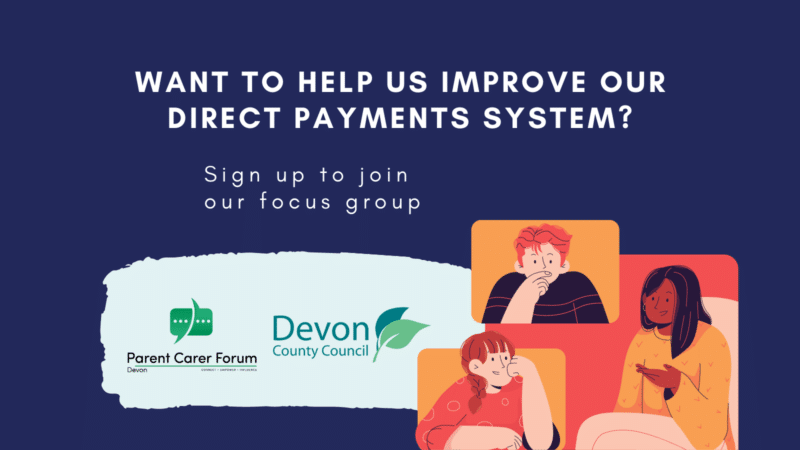 Devon Children's Services are currently working to transform and improve the short break offer for disabled children and their families. And as part of this work, we're creating a focus group of parents/carers to help us to improve our direct payments system.
We're working with Parent Carer Forum Devon to establish a group of 8-10 individuals who are familiar with direct payments. So, if your child receives a direct payment from Devon County Council's Disabled Children's Service, we'd like to hear from you.
Our first session will be Thursday 28 April from 10am-2pm. The session will be held at the Parent Carer Forum Devon office in Heathfield, Newton Abbot, with lunch and refreshments provided.
If you would like to attend, please sign up here.
If you can't make this date but would still like to be involved, please complete the sign up form above to let us know.