UK Youth Parliament Devon elections
---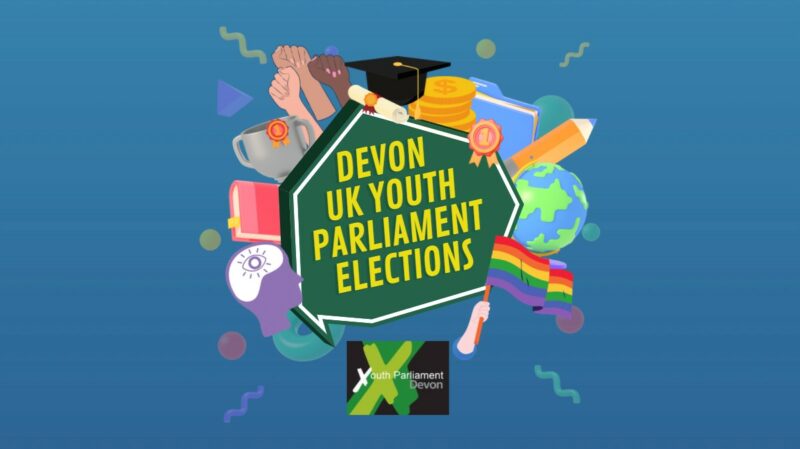 The UK Youth Parliament is run by young people, for young people, and we're currently looking for candidates to put themselves forward for election.
Being part of the UK Youth Parliament is all about giving young people the opportunity to use their voice in creative ways to bring about social change.
Elections are coming up, and you could become one of our new Members of Youth Parliament. If you're elected, you'll have the opportunity to work and speak with key decision makers to bring about meaningful social change.
Fundamentally, the role of a Member of Youth Parliament in Devon is to collect and represent the views of the county's young people, and share these opinions with adult decision makers locally, regionally and nationally – thereby bringing about changes that are aligned with the values of the young people who live here.
To stand in the 2022 elections, you must:
Live within Devon County Council Area (Torbay and Plymouth are separate and have their own UK Youth Parliament)
Be aged 11-18 years
Want to represent young people in Devon from March 2022 to February 2024.
Get the consent of your parent or carer
Attend a Candidate Information Workshop (the last of which will take place on Monday 24 January). If you are having difficulties in attending one of these workshops please contact us and we will try and organise an alternative with you.
Be able to fulfil all the duties and responsibilities of an MYP as set out in the National UK Youth Parliament Code of Conduct
If you're interested in becoming an MYP, please complete the registration form. Or, for more information, email ukyouthparliament@devon.gov.uk.
Please note that applications close on 23 January.