Work for us! – Independent Scrutineer
---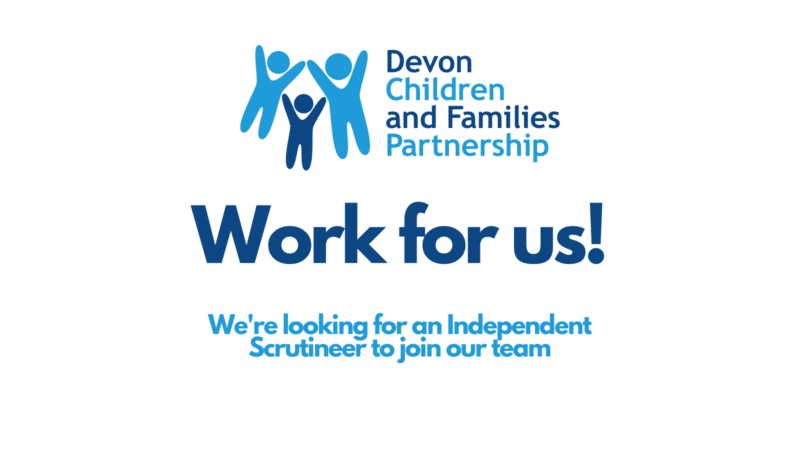 We are seeking an Independent Scrutineer to support the development of our safeguarding partnership work across Devon. 
This is an exciting period of change in Devon, as we plan a new way of working together across agencies to deliver the right support, in the right place at the right time. And this is bringing a cultural shift: to work together early, to support families build resilience and independence.
To help achieve this, we are looking for an Independent Scrutineer who will bring energy and commitment to safeguarding children, providing challenge and support the Statutory Partners in bringing about change that delivers on the vision for children across Devon.
The role will be for 30 days per year, and applications close at midnight on 21 January.
A full job description and details of how to apply are available here.