We would like to hear your experiences of receiving equipment for children and young people with SEND
---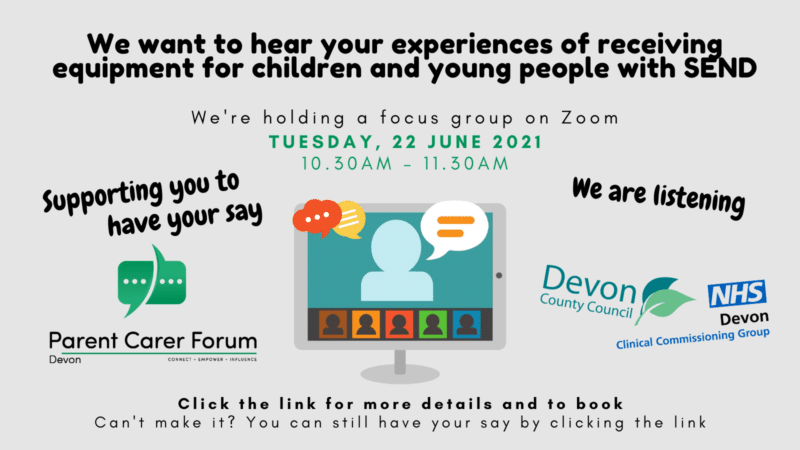 If your child has been prescribed and received equipment to support them, then we want to hear about your experiences.  
Examples of this would be where perhaps an Occupational Therapist or Physiotherapist has prescribed some equipment to support your child. This could include, for example, specialist seating, equipment to support bathing and personal care, hoists, or maybe adaptations to support independence in your home.  
We're hosting an engagement session on Zoom on Tuesday 22 June, and we'd love for you to join and give your feedback about your experiences. The event will take place from 10.30am to 11.30am. 
To book your place, please complete this form.
Alternatively, if you can't or don't want to join the session, but do still want to share your experiences, thoughts and ideas, you can also use the above form to do so.  
We will use the feedback to inform improvements going forwards.