County Lines – know the signs
---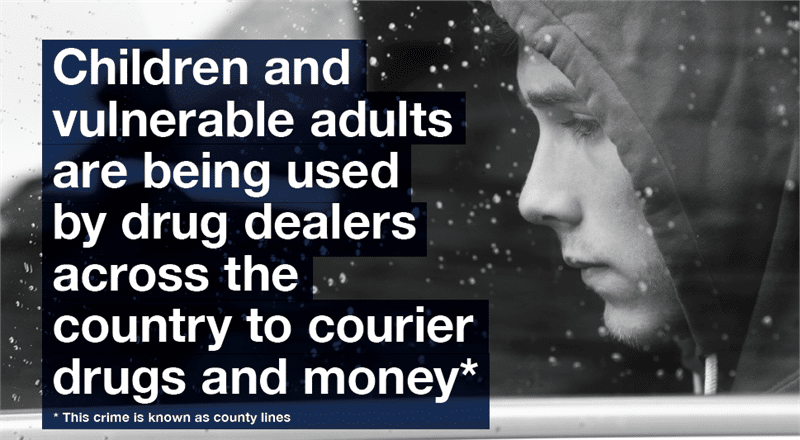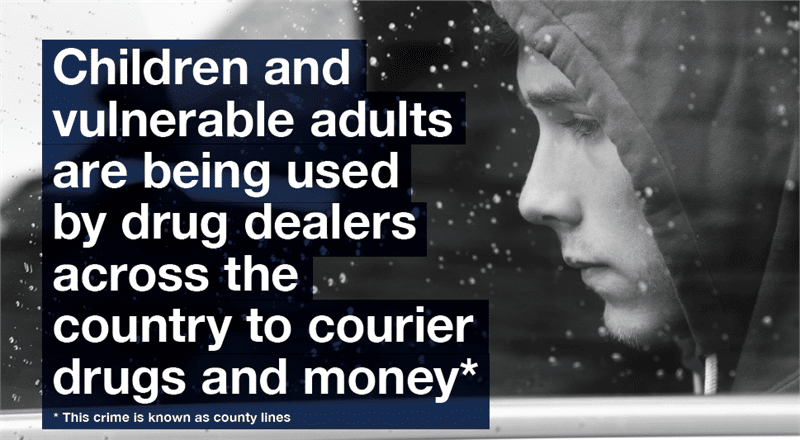 Devon and Cornwall Police launched a campaign to raise awareness of County Lines and how professionals and the public can help spot the signs of such criminal activity ongoing in their community.
You can find the full article here.
This is a national trend and there are criminal gangs using the County Lines operating model across Devon and Cornwall.
What can you do?
If you have concerns surrounding children, follow safeguarding procedures and share your concerns with the MASH.
If you are being affected by County Lines, or know someone who is, then contact police via by calling 101.
Alternatively you can call Crimestoppers anonymously on 0800 555 111.
You can find out more about County Lines on this website or on the Devon and Cornwall Police website.