New face covering journey assistance cards
---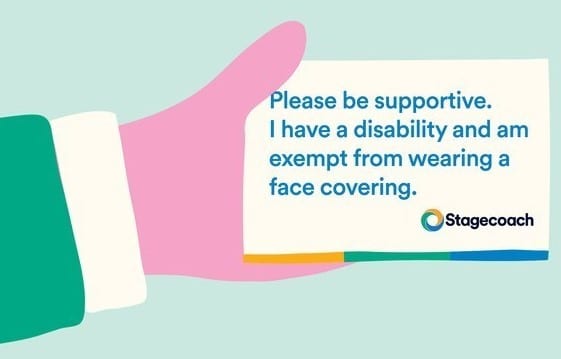 Stagecoach is encouraging passengers who are unable to wear a face covering on the bus due to a health condition or a disability to apply for new 'face covering journey assistance cards'.
Passengers can show the assistance cards to drivers when boarding to confirm they are exempt from the legislation. There is also a special card available if you need the driver to lower their face covering because you are hearing impaired and need to lip read.
Once you've filled in the application form, Stagecoach will email you a card that you can save to your phone and show to the driver when you get on the bus – or you can download and print your card. If you don't have a smartphone or printer, please contact your local team and they'll arrange for a printed card to be sent to you.