HOPE Programme for Long Covid
---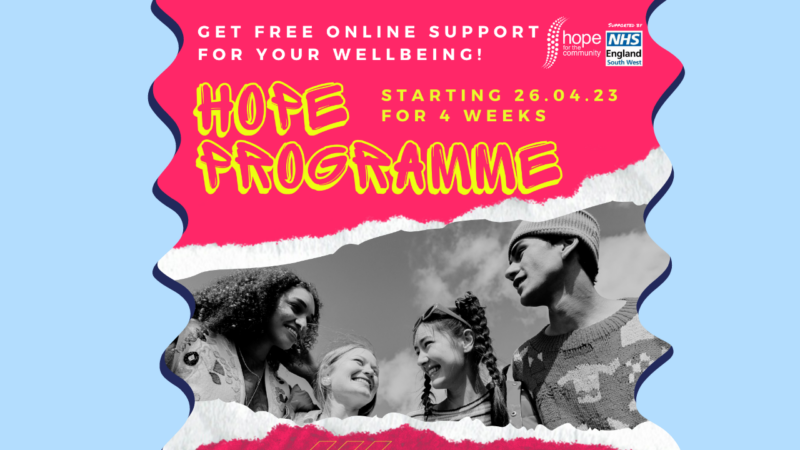 We recognise that many young people may be struggling from the effects of Long Covid, and that this may be impacting on their wellbeing and education.
As such, NHS England South West are running a HOPE Programme for anyone with Long Covid who is aged 16-18.
The four-week course starts on 26 April, and it focuses on the person, their wellbeing and will help them:
Learn more about Long Covid and how to manage it
Connect with others in the same situation
Increase confidence and motivation
Gain stability and strength and
Build helpful habits
If you would like to attend, please complete the booking form.