Improvements to online 101 non-emergency reporting
---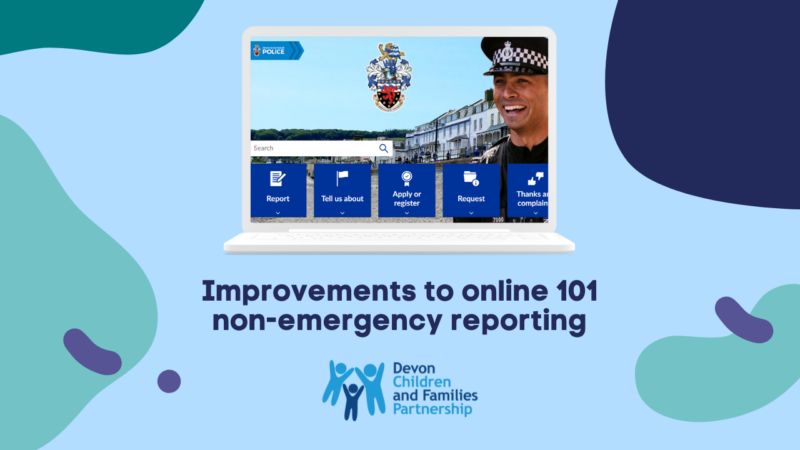 Devon and Cornwall Police have recently updated and improved their website – which includes a selection of online forms for making non-urgent and non-emergency reports.
Now, rather than via emailing the old 101 email address, the public and organisations are being asked to complete any non-urgent and non-emergency reports using the new online forms. Please note that the facility to be able to send emails to 101 is scheduled to be removed on 17 April.
Members of the public can find the new forms on the Devon and Cornwall Police website.
Or, if you work for a partner agency, please visit the Partner Services area of the Devon and Cornwall Police website – head to community partnership intelligence section to make a report.
Why this change?
Email conversations to establish all of the vital details can take significant time, which unfortunately, then impacts on the Police's ability to deal with other reports in a timely way.
The new online forms are structured with "prompts" to ensure that the Police have all the information they need – right from the first time that someone gets in touch. This means responses can be quicker and more effective.