New Members of Youth Parliament announced
---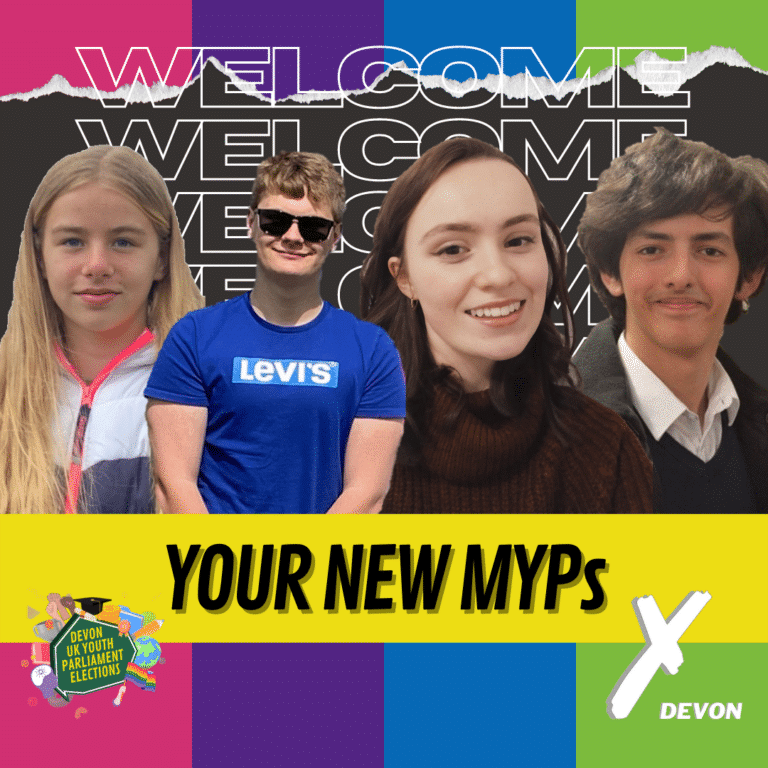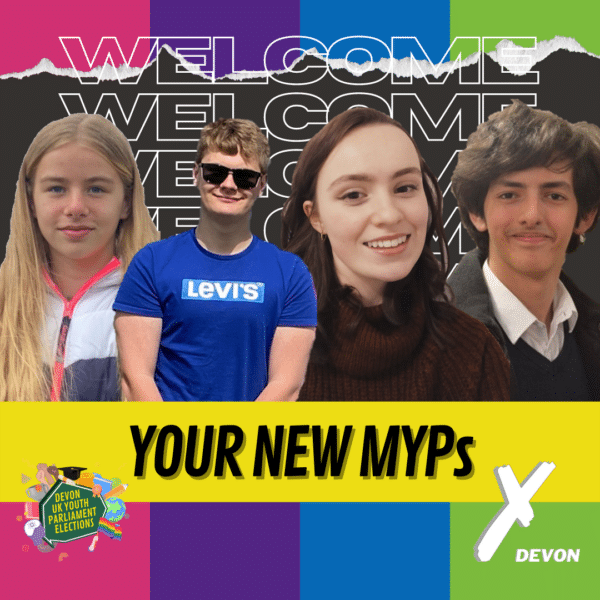 Throughout February, young people across Devon have been hitting the polls and voting in the UK Youth Parliament elections – and we can now announce the new Members of Youth Parliament (MYP) for Devon!
The Youth Parliament team is made up of four MYPs and eight deputies. Here's who's been elected!
Your new MYPs are…
Exeter – Hanna
South Hams & Teignbridge – Joe
Mid & East – Emiko
North, West & Torridge – William
And your deputy MYPs are…
Exeter – Adam and Otto
South Hams & Teignbridge – Eva and Megan
Mid & East – George and Ned
North, West & Torridge – Nate and Tymek
A big well done to all the candidates who ran for election, and congratulations to those who made the Youth Parliament team.
Over the next two years, the team will work together to bring about social change through meaningful representation and campaigning. And their work will be shaped, in part, by the results of the Make Your Mark campaign, which you can see below.
Make Your Mark
Make Your Mark, the UK's biggest consultation for 11-18s, gives young people the vote on the nation's most pressing issues.
Voting took place throughout February, and now the top issues have been announced.
The top three issues at a national level were voted as:
Health and Wellbeing
Jobs, Money, Homes and Opportunities
Education and Learning
In Devon, the top three local issues were:
Environment
Health and wellbeing
Jobs, money and homes
You can view the full Make Your Mark results here.
---
For more information about Youth Parliament, please email ukyouthparliament@devon.gov.uk.