Download the new NHS COVID-19 app
---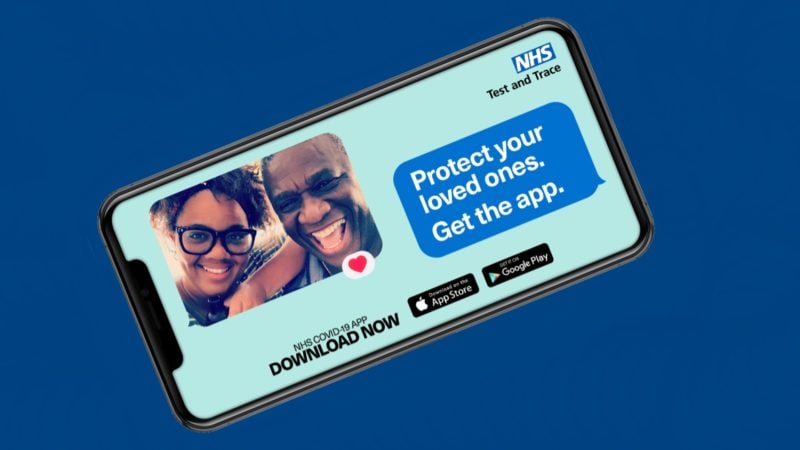 The new NHS COVID-19 app is now available to download. It's free, and it's got some clever features that will help stop the spread of coronavirus (COVID-19).
It's to support the NHS Test and Trace service, so its major benefit to the public is in helping to trace people quicker when they've been in proximity with someone who has tested positive for coronavirus. That way, they can be advised even sooner to self-isolate and take any other appropriate steps.
In Devon, our overall number of positive coronavirus cases is, although rising, still relatively low compared to other parts of the country. But the NHS Test and Trace service is still just as vital here in helping to trace people as quickly as possible and to prevent the spread of coronavirus. The sooner you know, the sooner you can act and reduce the risk of infection to others.
So we want to encourage you to download the free app today.
It works by recording the location of places that you visit – such as pubs, restaurants, cafes, leisure or tourist attractions, 'close contact' establishments such as hair dressers, places of worship, and others public places including libraries and village halls – onto your phone.
You'll get an alert if you've visited a place where you've had prolonged contact recently with someone who has tested positive with coronavirus, and there'll be advice about what to do next.
It also provides risk alerts by postcode, a symptom checker and test booking features.
Venues are now legally required to collect contact details from customers and visitors, so if you don't have a smartphone, they will also have their own log book or other paper method.
If you have any questions about the app, NHS Covid-19 app support may have the answers online.