Shielding guidance to ease for clinically vulnerable
---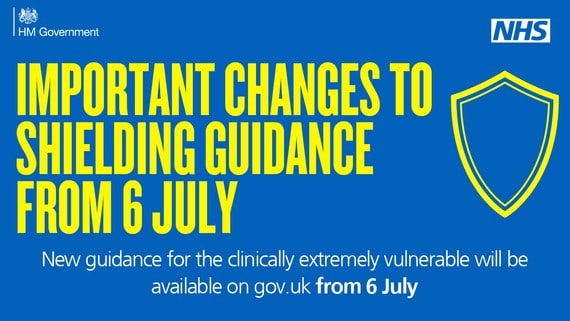 The government has announced a two-phased easing of the shielding restrictions as coronavirus (COVID-19) infection rates continue to fall.
Thousands of clinically vulnerable Devon residents have been told they can spend more time outside their homes and see more people from Monday 6 July.
And unless there's a significant rise in coronavirus (COVID-19) cases, the government has said they expect to pause the shielding programme on 31 July, including the delivery of food parcels and medicine.
We understand that some vulnerable residents may be anxious about stepping outside again and adjusting to the changes.
Local support will continue with district councils helping arrange independent food deliveries and prescription collections through trusted charities, registered volunteers, community groups and supermarkets with priority delivery slots.
Advice is also available about financial support, transport to medical appointments and combatting loneliness.
If you would like to some support, please call your District Council.