Supermarket vouchers to help families buy food over the summer
---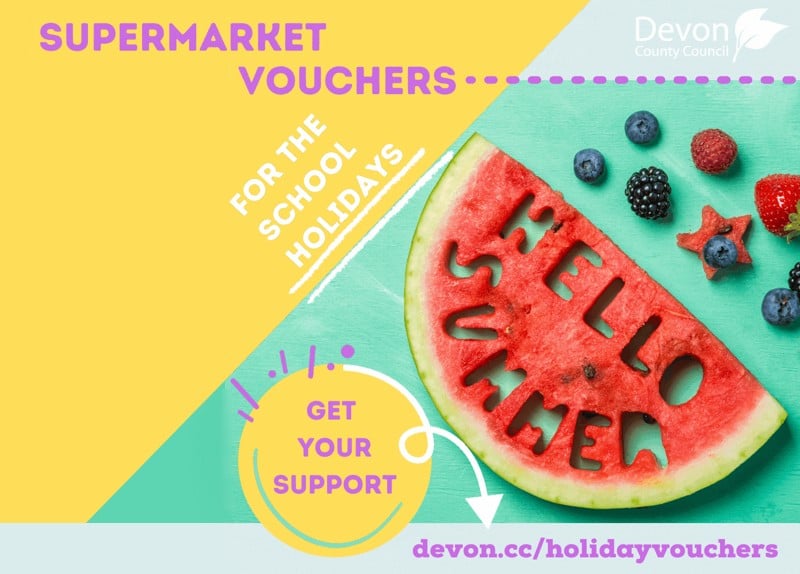 Nearly 17,000 children across Devon have been sent supermarket vouchers ahead of the school summer break to help their families buy food over the holiday to replace the meals they would have received at school during term-time. 
The vouchers – worth £15 per week for each child – can be redeemed in major supermarkets across Devon. Arrangements are in place for families who cannot get to a supermarket.
Devon County Council also issued supermarket vouchers for the May half-term break, but some of them remain unspent. Families are urged to check their vouchers and redeem them as soon as possible before they expire.
Many families in Devon have seen their financial circumstances change due to the ongoing coronavirus pandemic. If you didn't previously qualify for free school meals but your income has recently reduced or stopped, please apply online through the Devon County Council website to check if you are eligible for this support as soon as possible. It's the quickest and easiest way for your eligibility to be assessed and you will get an instant decision. You can also call 0345 155 1019.
More information about the free school meals holiday voucher scheme is available on the Devon County Council website.