Voices of England's Missing Children
---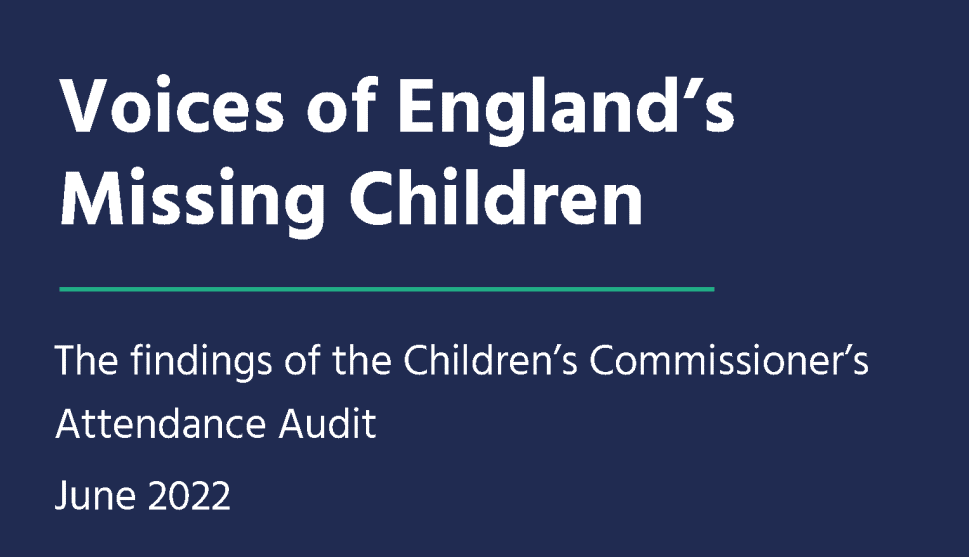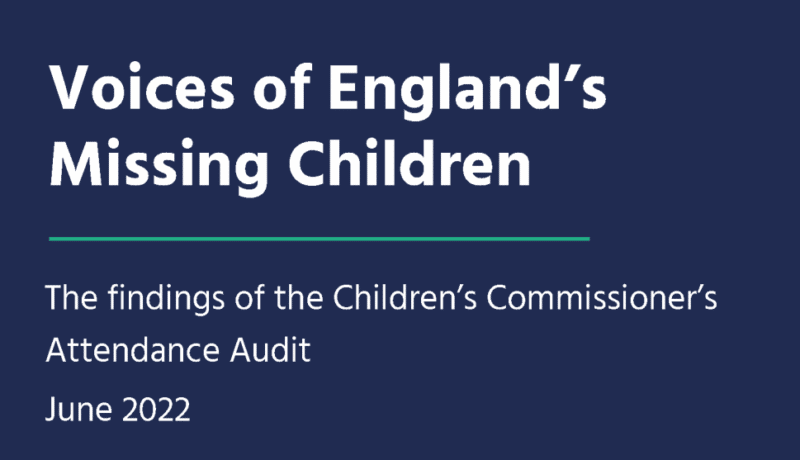 The Children's Commissioner has published findings from an attendance audit exploring the groups of children missing from education and the reasons behind it.
Discussions were conducted with councils, local authorities and children missing from education and findings reveal that many children are missing school due to unmet special educational needs and disabilities (SEND) or mental health needs, unaddressed bullying, or problems at home.
Here is a link to the report  Voices of England's Missing Children | Children's Commissioner for England (childrenscommissioner.gov.uk) which is also attached to this e-mail.
The Children's Commissioner has set an ambition for Schools to get 100% attendance on the first day back in September and is campaigning to get everyone involved in this attendance drive – attendance is everyone's business, this means that we all; schools, parents, politicians, LA staff, NHS, Police and social workers, need to start working together now to achieve this aim.
There will be more information over the coming few months which will include:
Providing resources for children, parents, schools and LAs through a single website here. The resources will support children and parents in different transition stages to help them to feel confident and know what to expect from their school. There will also be good practice submitted by LAs and shared for other professionals to learn from.