Spot and prevent online exploitation
---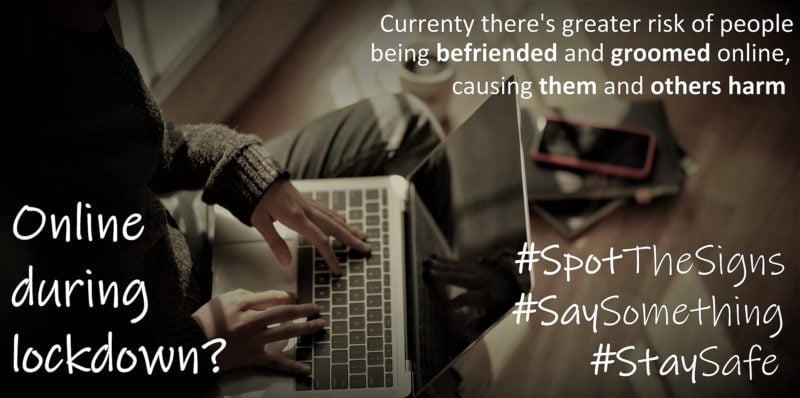 As we're all spending more time online at the moment, it's important to remember that offenders are using the internet – social media, chats or games – to target people. This could be for sex, drug dealing or to radicalise someone to an extremist cause. Help us keep each other safe.
The lockdown means vulnerable children and young people are more at risk as they are isolated from anyone who could help them. Please help us help them – know the signs of exploitation and report it. Don't assume someone else will.
Are they talking about new online friends?
Are they being secretive or withdrawn?
Do they have views that are new or seem extreme?
Online games can be used by offenders to target young people. Parents and carers – please check games' content and think "Is it appropriate? Is there online access? Is there a chat facility?" And remember to use privacy and parental controls and turn location settings off. Visit the Devon and Cornwall Police website for more top tips to help children stay safe.
If you've found out that your child has shared nude or revealing pictures via text or online – don't panic. There is advice and support out there. Keep calm and talk to your child – they may be feeling really anxious. For more information visit the Think U Know website.
More information about how we can keep children safe during lockdown is available here, and Safer Devon have updates on the latest campaigns to make our county a safer place.