Youth Parliament elections start today!
---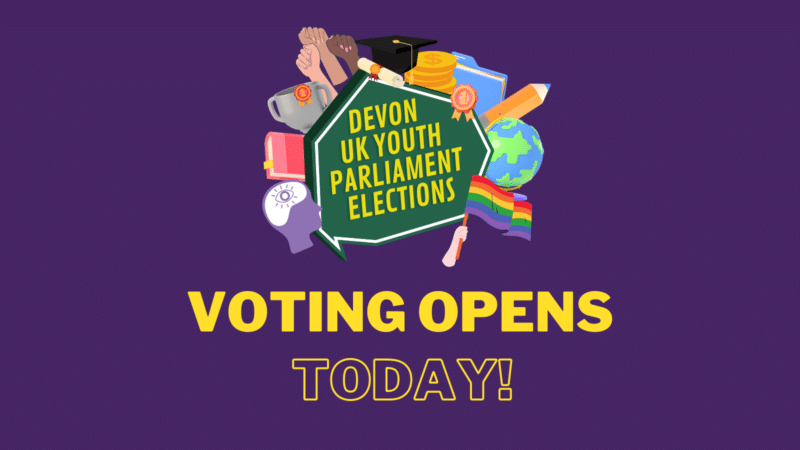 Voting for the UK Youth Parliament elections open today!
If you're aged 11-18 years old, this is your opportunity to vote for the candidate who you think will best represent you to bring about social change through meaningful representation and campaigning.
Elected Members of Youth Parliament will have the opportunity to work and speak with key decision makers. You can learn more about all the candidates in the videos below.
You can vote at participating schools and youth centres. If your school or local youth centre isn't registered as a polling station, please email ukyouthparliament@devon.gov.uk and we will send you a code so that you can vote online.
Voting for Youth Parliament is open from 14 February until 3 March.
A selection of resources for polling stations is available to help deliver this year's elections.
The work of the UK Youth Parliament will be shaped, in part, by the results of the Make Your Mark campaign, which gives you the vote on the nation's most pressing issues. More information about Make Your Mark, including how to vote, is available here.
Exeter candidates
Mid and East candidates
North, West and Torridge candidates
South Hams and Teignbridge candidates